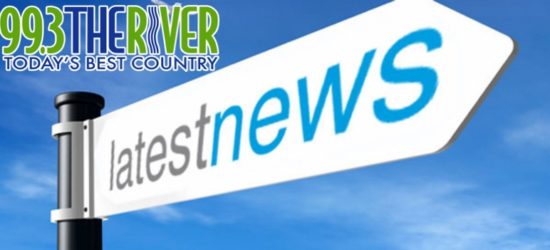 99.3 THE RIVER NEWS – DEC. 19/17
(ALL NEWS STORIES PROVIDED BY MBS NEWSROOM)
PAY CENTRE
The finishing touches are being put on the new Federal Pay Centre on the old
Agricucltural Exhibition property and employees will start moving in next
month.
The $85-million building will see workers moving in between January and April
as they continue to try to find solutions to the Phoenix payroll system.
—-
NSER VARIETY SHOW
The NSER Rotary Club will be putting on their annual Holiday variety show tonight
at the North and south esk high school. The show starts at 7pm,
admission is $5 and features a dessert theatre during the intermission.
—-
BREATHING BUS FUNDING REJECTED
Miramichi council has rejected a last ditch efffort for city funding for the
'breathing bus' project.
After initially pledging $18,000, that funding was pulled when it was
determined the project didn't meet the criteria of the community project fund
initiative.
The Leader reports supporters filled council chambers as organizers made one
last plea to council last week which included a threat of legal action
against the city. Councillor Chad Duplessie then brought forward a motion to
fund the project from the city's contingency fund but most copuncillors voted
against that.
The Breathing Bus project would provide a mobile bus for meditation and
relaxation that residents could use to combat stress and mental illness.
—-
Cooke Faces Pacific Ban
Cooke Aquaculture is facing big problems at its Washington State fish farming
operation, according to CBC.
A storm resulted in about 160,000 Atlantic salmon escaping into Puget Sound.
An escape by thousands of fish from a New Brunswick company's sea farm has
legislators in Washington State pushing for a ban on Atlantic salmon. Stocks
of native Chinook and coho salmon have been declining in recent years and the
presence of Atlantic salmon in the same waters is seen as a threat.
Two bills have been introduced in the Washington State legislature to end
farming of Atlantic salmon in the state.
—-
URN FIGHT
Nancy Reid says that the Fair Haven cemetery in Moncton is gouging her family.
All she wants to do is bury her big brother's ashes, but Fair Haven insists
Reid pay close to $800 up front.
However, Reid's parents had already paid for the family plot.
Fair Haven claims that the fee is a reflection of the "quality service" it
provides.
The $770 fee demanded by Fair Haven breaks down to $505 for burial, and $265
for a conveyance fee.
A Fair Haven official says the conveyance fee covers a multitude of important
aspects to the interment.
—-
SPORTS
The Oilers were the only Canadian team on the ice in the NHL and downed San
Jose 5-3. Bruins powered past Columbus 7-2.
The Celtics blew an 18 point lead but managed to hang on for a 112-111 win in
Indiana.