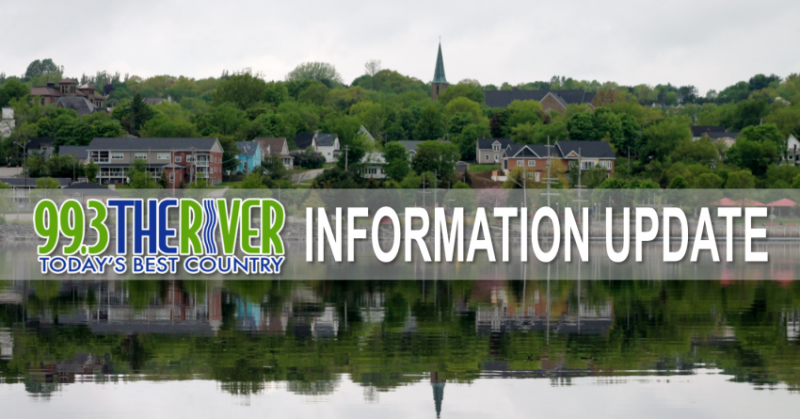 99.3 The River News – Dec. 18, 2019
(FROM MBS NEWSROOM)
Code of conduct
Miramichi City Council is setting up a code of conduct for its members.
Councillors voted unanimously to create a new bylaw on they should conduct
themselves, according to the Leader. The new Local Governance Act by the
provincial government requires all councils have a Code not only to govern
how they behave in meetings but also on social media. It covers how they
spend on trips on city business and prohibits them from accepting gifts.
The proposed bylaw does not allow for someone to be removed from office but
they can be sanctioned. Alleged violations will be investigated, with
discipline ranging from a reprimand letter to expulsion from a committee or
meeting, an apology and a requirement to attend training.
—-
Whooping cough
There's a whooping cough outbreak in Miramichi.
The Health Department says eight cases of pertusis have been confirmed in
four schools. Regional Medical Officer of Health Dr. Yves Leger is asking
health-care providers to be on the lookout for symptoms.
Letters with instructions and recommendations are being sent home to parents
of children at the affected schools.
—-
Capital budget
Miramichi council has unanimously approved next year's capital budget now.
The $10.35-million budget includes just over $5 million for street work and
designs, according to the Leader. $1.11 million would go towards strategic
land purchases and to upgrade computers and software. Various parks would see
improvements totalling $937,000 plus $100,000 for baseball field work.
There's $350,000 to finish the Station Wharf Upgrades and $95,000 for a new
docks there. Over $800,000 would be spent on new vehicles. There's $300,000
to fix the roof at City Hall.
—-
Storm day changes
The Anglophone North School District is changing its protocols for Storm
Days.
A letter will be sent out after the holidays to parents and others explaining
the changes, according to the Leader. Superintendent Mark Donovan told the
District Education Council they want to mitigate some of the lost class time
due to storm days. There were 13 to 15 of them last year.
One option would be delaying school buses by an hour or two but have schools
open at their regular times so students only lose part of the day. If there
are a lot of storm days, they could make up for some of them by using
teachers' professional development days. Another idea is for principals to
come up with storm day plans for their individual schools where they
encourage students to do good deeds like shovelling walks for neighbours.
—-
FEDERAL CASH
New Brunswick is getting a 219-million-dollar bump in equalization payments
from Ottawa next year.
According to the Telegraph-Journal payments will total more than
3.3-billion-dollars through health, social services, and equalization
transfers.
The new figure represents a seven-percent-jump over last years 3.16-billion
in funding from the feds.
Under the formula four other provinces will receive equalization… PEI, Nova
Scotia, Quebec, and Manitoba.
—-
PARAMEDIC RECLASS
Health Minister Ted Flemming has announced a professional reclassification
for paramedics that my see them get a pay raise and moved into a new union.
The Minister told legislature ambulance paramedics would be classified as
medical-science professionals effective next April.
Flemming says the position of paramedic has evolved tremendously over the
years, seeing significant changes to their scope of practice.
The move… that was has been wanted by the People's Alliance paves the way
for the party to prop up the minority Higg's government in the upcoming
essential services bill.
—-
STABILIZATION PROGRAM
Provinces and territories will have to wait until the new year to learn of
any changes to the fiscal stabilization program.
The provinces want to lift spending caps and lower qualifying thresholds for
different types of revenue.
A meeting in Ottawa saw federal Finance Minister Bill Morneau commit to
tasking department officials to come up with suggestions for potential
revisions in January.
But Alberta Finance Minister Travis Toews says he can't overemphasize
the importance of timing, given the alienation expressed by western
provinces.
—-
SPORTS
The Leafs held off the Sabres 5-3 in NHL action. Canadiens got by the
Canucks 3-1 in Vancouver. Bruins lost 4-3 in overtime to the Kings.
Senators lost a 4-3 overtime decision in Tampa Bay. Hurricanes blew through
Winnipeg 6-3. Penguins doused the Flames 4-1.
The U-S beat Team Canada 2-1 in their women's hockey Rivalry Series at the
Avenir Centre in Moncton after taking the first game in Connecticut last
Saturday.