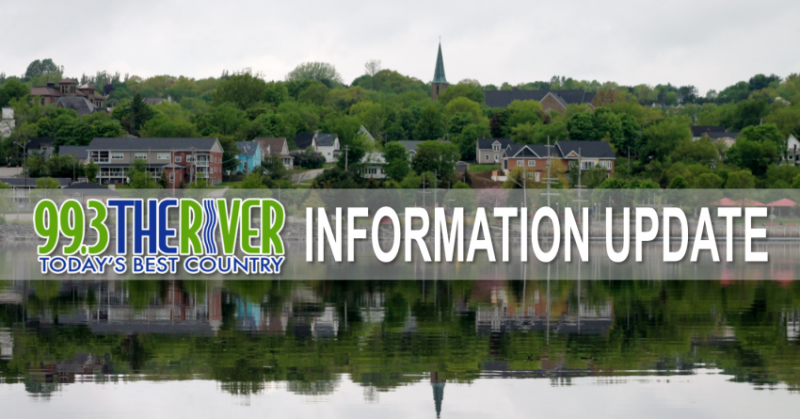 99.3 The River News—-Dec 16th, 2020
ALL STORIES FROM MBS NEWSROOM
—-
DRUG BUST 
Two men are facing charges after RCMP seized drugs from a vehicle and residence in Baie-Sainte-Anne late last week.
RCMP arrested a 53-year–old man after stopping a vehicle on route 117 and seizing cocaine and cash. Urbain McIntyre has since been charged with drug trafficking and is scheduled to return to court to enter a plea next week.
The Mounties also searched a residence on Route 117 in connection with the investigation, seizing cocaine, cash and a firearm. A 59 year old man, who has not been named, was released on conditions until a future court date.
—-
LAND DEVELOPMENT 
Work is underway on a multi-million dollar commercial development in Moncton owned by a Miramichi area First Nation.
The Metapenagiag First Nation purchased 60 acres of land near the Harrisville Interchange along with a smaller parcel of land from the City of Moncton to create a cmmercial urban reserve as aprt of a land dispute settlement. Ottawa says work in now underway as part of 2.4 million-dollar federal investment that includes site prearation, utility hookups, storm sewers, and paving.
That work is expected to be finished by March with commercial development expected to follow.
—-
WINNING SINGERS NELSON
They've got some pretty good singers at Nelson Rural School.
The Grade 4W-4T and 4-5W classes have been named winners in the Top Elementary Vocal category of CBC's 2020 Canadian Music Class Challenge! A panel of celebrity judges from across Canada picked them over all others. As the winners, the school is being awarded $3,000 to buy new instruments.
—-
VACCINE
The Covid-19 vaccine has arrived in New Brunswick. The first 1950 doses arrived at the Miramichi Regional Hospital where they will be distributed this weekend.
Mayor Adam Lordon called it an honour for the city and healthcare workers to be part of the first vaccinations…a moment to be celebrated and be optimistic about the fact that we perhaps have turned the corner here. Lordon said he trusts the science and will get the vaccine once it's available to him.
Meanwhile, just one new case of Covid-19 was reported yesterday by Public Health. It's a person in their 40s in the Edmundston region. The source of their infection remains under investigation.
With the low number of new infections in recent days and recoveries, the number of active cases in the province has now dropped to 47 with three people hospitalized.
—-
ALL FATAL COLLISIONS   
Mounties are concerned about the increase in fatal collisions observed in 2019
Brunswick news reports RCMP saw 78 casualties as a result of crashes, that number is up 16% from 2018 of those 78, 48 had to do with driver impairment or lack of seat belt, and Criminology professor Michael Boudreau calls those numbers alarming.
—-
CAPITAL BUDGET     
The Higgs government has unveiled its plans for over $673 million in capital spending next year.
The allocations for health, education and roads are about the same as last year. $128 million will be spent on Healthcare buildings, equipment and infrastructure. There's $72.6 million for Education and Early Childhood Development. The biggest increase in spending will be for roadwork…at almost $308 million it's about $28 million more than this year.
Finance Minister Ernie Steeves told the legislature the capital budget strikes a balance between meeting financial obligations and supporting the economy.