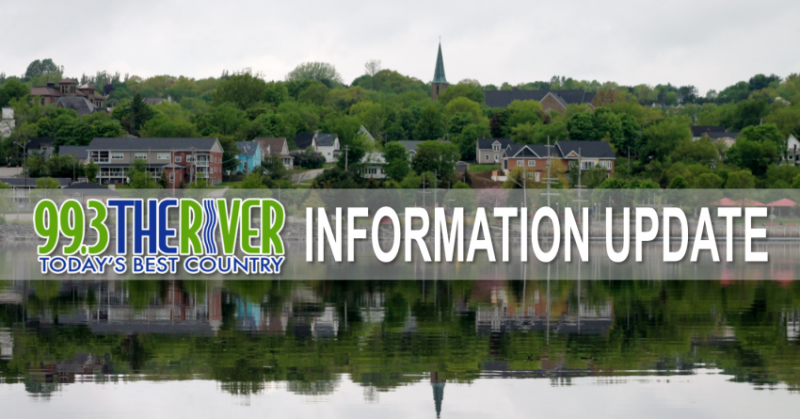 99.3 The River News – Dec. 10, 2019
(FROM MBS NEWSROOM)
New bridge going ahead finally
Work to replace the Anderson Bridge over the Northwest Miramichi on the edge
of the city will finally be moving forward after many delays.
Aboriginal Affairs Minister Jake Stewart has announced money will be in next
year's capital budget so construction is expected to begin in the spring on
the $94 million bridge. Work was supposed to begin this year but was delayed
because of an archaeological dig on the site, according to the Leader.
The new bridge will be named after Blackville teen Thomas Dunn.
—-
Arbitrator
An arbitrator has 15 days to decide the fate of two Bathurst police officers
who were involved in the fatal shooting of Michel Vienneau almost five years
ago.
Police were acting on an erroneous tip that the 51-year-old businessman was
transporting illegal drugs on a trip from Montreal.
During an attempted flight, one officer was pinned between a car and a
snowbank and Vienneau was shot. An investigation by the R-C-M-P revealed that
Vienneau was not involved in criminal activity.
The lawyer for the police chief, who wants them fired, gave his closing
arguments saying the officers showed "tunnel vision" in rushing to the
station in hopes of making an arrest based on a phoney Crimestoppers tip.
—-
WIND ENERGY IN BATHURST
Bathurst won't be going into the wind energy business anytime soon.
According to CBC, city council has rejected a funding request from the
Chaleur Ventus Energy Project to build a wind farm in Anse-Bleue, about 56
kilometres northwest of Bathurst.
Council says the project was no longer profitable and there would be issues
around social license. A recent peition submitted to council had 85% of
Anse-Bleue residents' signatures opposing the project.
—-
MOOSE POACHERS
The last of six people convicted in a nine month long moose poaching
investigation in 2016 has been sentenced in Miramichi.
The Leader reports 59-year-old Gilles Allain of Neguac was sentenced to 156
days in jail and ordered to pay a $54,000 fine. Allain had previously pleaded
guilty to 27 charges in all including 12 counts of hunting moose out of
season and seven of selling moose meat.
Allain and five others were charged after RCMP and provincial authorities
launched operation meat bag to investigate moose poaching in March of 2016.
Besides jail time and fines, the six also forfeited property seized by
police, including two trucks, 40 moose racks and over 25 guns.
—-
POLL
A new Poll suggest the majority of New Brunswickers are satisfied with the
Higgs government. 53-percent of respondents in the new quarterly pool from
Narrative Research said they were happy with government's performance, that
was up from 50-percent three months ago.
The poll also suggests new liberal leader Kevin Vickers had passed the
Green's David Coons as the preferred second choice for premier.
Overall; the Progressive Conservatives remain the party of choice with
37-percent support. The Liberals were second at 31-percent; and the greens
third at 21-percent. There was also some shuffling at the bottom, with the
NDP up four points to 7-percent support; while the People's Alliance saw
their support cut by more than half to just 3-percent.
—-
SECLUSION CRITIC
New Brunswick's education and early childhood development critic is calling
on the Tory government to put an end to seclusion rooms in the province's
schools.
Chuck Chiasson says the practice of confining vulnerable children alone in
what looks like a storage room until they calm down is simply appalling.
With a desperate need for more resource workers, the Victoria M-L-A says
teachers are often solely responsible for large classes with varying needs.
Chiasson says more resource workers and educational assistants are required
if the province is to achieve proper inclusion in its classrooms.
—-
WEED TRANSPARENCY
The provinces Integrity Commissioner say privatizing Cannabis NB could lead
to reduced transparency around information access.
Charles Murrary tells the Tribune its a definite risk as private companies
are not subject to responding to complaints or requests for information like
government.
Murray says that kind of transparency could be built into a contract but
cautions it couldn't simply be a complaints department… it would need
government oversight.
A spokesperson for the Finance-Treasury Board says the company chosen for
cannabis sales will be subject to all government regulations, and reporting
requirements.
—-
NEW NAFTA
Deputy Prime Minister Chrystia Freeland is headed to Mexico City in an effort
to finalize the new NAFTA.
Word out of Washington is that a tentative agreement has been reached on the
U-S-Mexico-Canada trade deal.
House Speaker Nancy Pelosi says they're close. She briefed lawmakers Monday
night and said more meetings would follow Tuesday.
The sticking point in the talks has been Washington's demand to tighten the
definition of North American steel with regard to where cars and their parts
can be said to originate.
—-
TAXES & UPDATES
The federal government says promised tax relief is coming.
Finance Minister Bill Morneau has introduced a motion to raise the basic
personal income-tax exemption to 15-thousand dollars from 12-thousand.
Morneau says about 20-million Canadians will pay less tax and more than
one-million more will eventually pay no federal tax at all.
The tax cut is expected to be phased in over the next four years.
Morneau also promised a report on federal finances before M-Ps break for
Christmas
—-
Zealand deaths
Police in New Zealand are opening a criminal investigation into the deaths of
tourists on a volcanic island.
Five deaths have been confirmed after yesterday's eruption of the White
Island volcano…but other people are feared dead.
About 47 people were on the island at the time, and some of those evacuated
suffered critical burns.
The alert level on White Island was raised last monthand there are questions
about whether tourists should have been on the island.
—-
SPORTS
The Senators beat the Bruins 5-2. Calgary clipped Colorado 5-4 in overtime
for its fifth straight win.
The Raptors held off the Bulls 93-92 in Chicago.
The Eagles rallied to down the Giants 23-17in Monday Night Football.