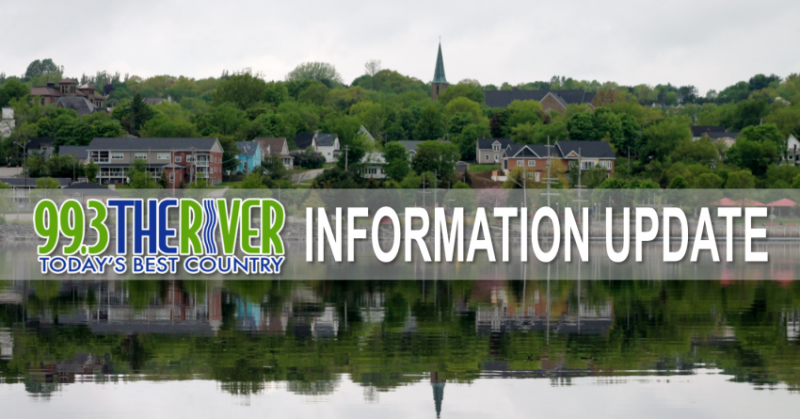 99.3 The River News—-Dcember 29th, 2020
ALL STORIES FROM MBS NEWSROOM
—-
NEW SALMON HEAD   
The Miramichi Salmon Association has a newly minted boss.
In a release, it says Dr. Robyn McCallum will serve as its new president starting in January.
The association goes on to say McCallum's goals include better highlighting of the group's work, bridging gaps with the greater community, leveraging funding opportunities for more research collaboration, and continuing to build on the strong foundation and heritage of the association.
She comes with lots of experience, having published numerous peer-reviewed scientific journal articles, management guides, fact sheets, and reports.
McCallum grew up in the Miramichi and will replace longtime president Mark Hambrook.
He is stepping down at the end of the month but will keep working part-time in the association's South Esk hatchery.
—-
HIT & RUN    
Public help is being sought by Miramichi Police as they continue to investgate a hit and run incident in the city earlier this month.
It happened in the afternoon of December 12th between 2 and 3 pm at Reitman's parking lot on Douglastown Boulevard.
On itsFacebook page, police describe the vehicle as older-model, green pickup truck, with an extended cab and female driver,"
The post states. "The driver of the vehicle got out, checked the damage, and left the scene of the accident."
Anyone with information on the incident can call the force at 623-2124.
—-
MARINA PURCHASE 
City Council in Miramichi has voted to buy the Station Wharf Marina property and assets in the former town of Chatham for 44-thouand dollars.
The Leader reports … City manager Mike Noel told council … the assessed value of the land and assets is more than $200,000.
The current owner, Station Wharf Marina Inc., has an estimated $44,000 of debt.
He told council … the chance of turning that over to a private party and having that become potentially an eyesore or something council can't control on that part of Waterford Green did not seem to be worth it."
The property being acquired runs from the newly rebuilt Station Wharf pier to the CN railway tracks, next to the former train station and nightclub site.
—-
MODERNA VACCINE
New Brunswick's chief medical officer of health confirms an expected 2,400 doses of the moderna vaccine arrive this week,
Dr. Jennifer Russell 2,400 tells CTV the vaccine will be distributed to staff and resident of long-term care facilities in the new year.
Prime Minister Justin Trudeau says Canada will receive up to 168,000 doses of the vaccine this month.
The federal government has a contract with Moderna to provide a total of 40 million doses of the vaccine by the end of 2021..
—-
COVID UPDATE      
The province is reporting one new case of covid-19 yesterday bringing the active number to 33
the individual is in the fredericton region and is a close contact of a known case
three patients are in hospital, two of them are in intensive care