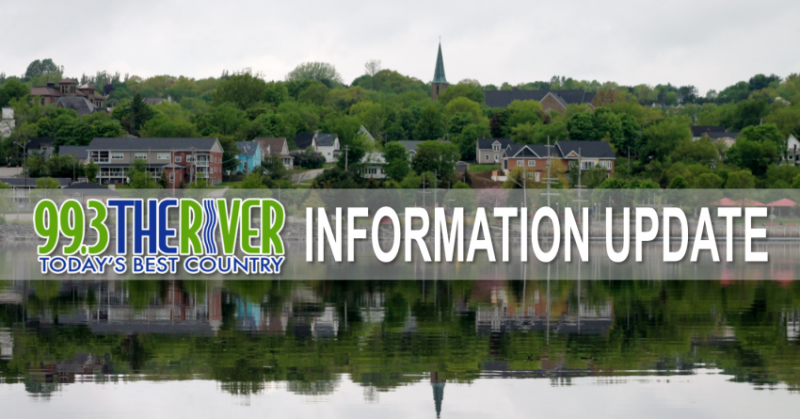 99.3 The River News—-Aprill 22nd, 2020
ALL STORIES FROM MBS NEWSROOM
—-
FATALS COMBINED                     –
A 25-year-old man has been killed in all-terrain crash in southern New Brunswick.
The R-C-M-P says the driver is believed to have lost control of the A-T-V, which rolled into an embankment at a gravel pit last night in Pennfield.
Police also say a 28-year-old man from Cap-Pele was killed last night when a motorcycle ran into the back of a transport truck on the Trans-Canada Highway in Moncton.
The crash is under investigation but speed is believed to have been a contributing factor.
—-
 SHOOTING     
Questions are emerging in Nova Scotia about the lack of an emergency alert during one of this country's worst mass killings.
RCMP said they relied on Twitter because of the instantaneous manner as a superior way to communicate during the ongoing threat, but many have questioned its effectiveness.
Nova Scotia Premier Stephen McNeil said the province's emergency alert system was ready to go, but wasn't used because no request was received at the EMO Office from the R-C-M-P.
Police have confirmed the 51-year-old gunman who was impersonating an RCMP officer killed 22 people in five different communities from Saturday night through Sunday noon.
—-
SHOOTING UPDATE
RCMP have released more details on the shootings that have now claimed the lives of 22 Nova Scotians.
Police say the shootings began on Saturday night in Portapique and ended outside of Halifax around noon the next day as the gunmen was killed by police.
Investigators are at 16 crimes scenes around the northern part of the province.
RCMP say there were more than five structure fires and vehicle fires related to the tragedy and it was unclear in the release if those scenes will lead to a further rise in victims.
Aside from the gunshot wounds to RCMP officer Chad Morrison police say they have information of further injuries to the public but did not release details.
RCMP say some families have not yet received confirmation their loved ones were involved and they are particulary mindful and working towards resolving this.
—-
NB  COVID       
The number of COVID-19 cases in New Brunswick remains at 118 after no new cases were reported yesterday.
Chief Medical Officer, Dr. Jennifer Russel says 102 cases are resolved and announced a new online system for checking test results.
Russel says people who are tested can now check for their results online as soon as their available instead of anxiously waiting for a call from public health.
They will be given a code to access the results on myhealthnb.
Across Canada there are now over 18-hundred deaths and more than 38-thousand cases.
—-