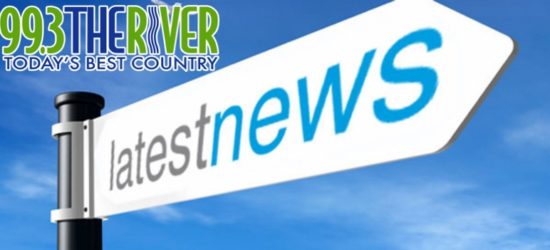 99.3 THE RIVER NEWS APRIL 8TH
—Accident on KGH
A 20 year old man is facing charges after an accident early saturday morning on King George Highway at French Fort Cove.
He hit the guardrail and rolled his car over into some trees on the cove side of the highway. He's been charged with impaired driving. No word on any serious injuries.
—-Miramichi Hospital Aux
The Miramichi Regional Hospital Auxiliary is celebrating this week.
The group of volunteers, led by a core group of 22 women, has been providing support and comfort for partients for a hundred years. So this year is particularly special.
Auxiliary President Dawn Savoy told the Leader the group helps the hospital in any way it can and also act as a vehicle for the community to give back.
The Auxiliary is separate from the Hospital fopundation which raises funds for equipment and so on. The Auxiliary will have a booth set up in the lobby this week explaining just what it does at the hospital.
—NB Storm
A nasty reminder that it may be spring but Old Man Winter is still in the driver's seat.
A spring storm with high winds and 10 to 15 cm of snow will bear down on southern New Brunswick starting this afternoon.
Police are warning drivers to stay off the roads this evening as driving will be dangerous.
The mess will continue into Tuesday with some more snow forecast.
—RISING SEAS
Experts on flooding say worrying figures released last week on the rising seas in Atlantic Canada should prompt governments to move more swiftly to protect the coast.
Blair Feltmate, head of the Intact Centre on Climate Adaptation at the University of Waterloo, calls projections of 75 centimetres to one metre of sea level rise for the East Coast by the end of the century "a wake up call."
He was reacting to a chapter in the recently released Canada's Changing Climate Report, which includes a survey of science on sea level rise.
Feltmate says he's concerned by the study's predictions for quadrupling of flooding along the Halifax waterfront as sea levels rise 20 centimetres over current levels by mid century.