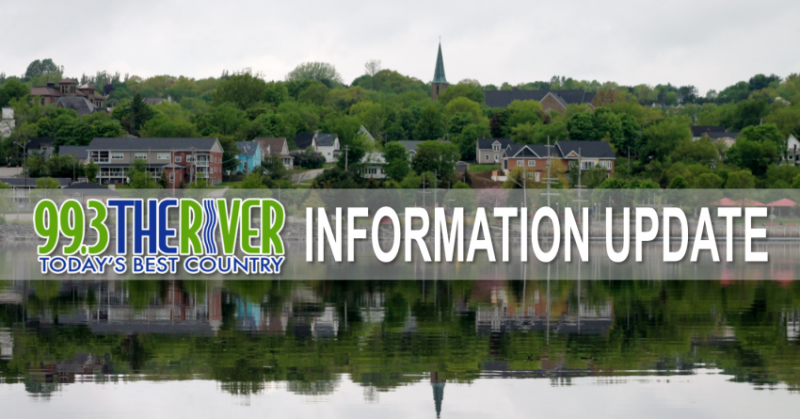 99.3 The River News—-April 3rd, 2020
ALL STORIES FROM MBS NEWSROOM
—-
MAKE NOISE   
Miramichi Residents are being asked to show their support for essential workers by making some noise tomorrow evening.
Mayor Adam Lordon says while we can't go voice our thanks in person, we can show our support from our own homes. Residents are encouraged to make some noise between 7:000pm and 7:10pm as a way of saying thanks to everyone from front line health care workers to grocery store clerks helping to keep us fed.
You can use bells,  pans, whistles or just holler. You are also invited to share pictures and video from Saturday evening using the hash tag #MiramichiSaysThanks.
—-
BATHURST CONSTRUCTION       
Construction workers at the Chaleur Regional Hospital in Bathurst allege their employer hasn't done enough to protect them from COVID-19.
Worker Franco Huard says tells CBC there are a few bottles of hand sanitizer, but with 90-people working on the same wing you have no choice but to be to close to each other.
Carpenter on the site Albert Godin says another concern is bosses coming from other provinces being exempt from isolation and possibly spreading it on site and in the community.
The Quebec based contractor in charge of the site Pomerleau did not offer comment on the workers concerns.
—-
INTERIM CASH         
The one time $900 emergency payment by the provincial government for those who have lost income will start going into bank accounts today. This fund is to bridge the gap until federal money starts going out.
The Red Cross is administering the fund provided by the province. Almost
51,000 people have registered so far.
Red Cross Spokesman Dan Bedell tells the Times and Transcript people who are not able to use online banking can provide their mailing address and receive a cheque.
Those who do not have internet access can call 1-800-863-6582 between 8:00am and 8:00pm. That's 1-800-863-6582.
—-
SUPPLY SHORTAGES           
Premier Blaine Higgs says as COVID-19 testing ramps up the province could run out of testing supplies with in a week.
Higgs tells CBC personal protective equipment could also be an issue as the province could experience a shortfall within three or four weeks but says orders are pending and hoping to arrive.
The Premier says the the global competition for scarce supplies is very concerning and the federal government has taken the lead on procurement.
Higgs says Ottawa should be the sole sourcer of materials and provide a consistent amount across the country.
—-
MIRAMICHI COVID CASE
New Brunswick now has 91 cases of COVID-19 after Chief Medical Officer Dr.
Jennifer Russel announced another 10 cases yesterday.
One of the reported cases was the first in zone-seven which is the Miramichi region.
Russell noted that five positive cases in the province are members of the same church community showing the importance of avoiding social gatherings.
The federal government is now reporting 138 deaths and over 11-thousand cases in Canada.
—-
TRUDEAU NUMBERS
Prime Minster Trudeau says federal projections on the potential death toll from COVID-19 could come soon….Ottawa's analysis of the numbers is not ready yet.
The P-M and the premiers had a two-hour conference call last night. They agreed it is not time yet for the federal government to enact the Emergencies Act in a bid to keep people home during the pandemic.
Canada's confirmed and presumptive case count has now reached eleven-thousand-283…including 138 who have died.
—-
CRUISE SHIPS     
Those COVID-19-infected cruise ships with over 200 Canadians aboard, including several Maritimers have docked in Florida.
American officials cleared them to dock at Port Everglades. Prime Minister Trudeau says a chartered plane will bring them back to Canada where they will have to remain in isolation for 14 days.