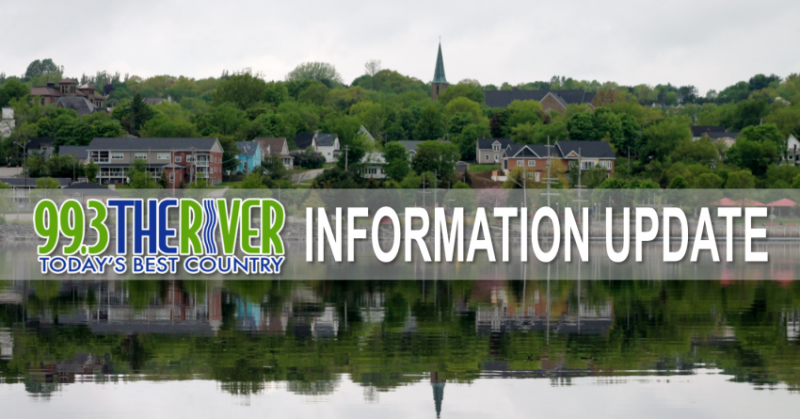 99.3 The River News—-April 30th, 2020
ALL STORIES FROM MBS NEWSROOM
—-
VIRTUAL GRAD 
James M. Hill Memorial High School is doing a sort of virtual yearbook this year because of the pandemic.
Graduation ceremonies may be cancelled but the school is making sure the class of 2020 will have memories to look back on, thanks to social media.
Principal Heidi Ryder tells the Leader the school has started posting photos and quotes from each of its 127 graduating students on social media as part of grad season.  They post photos and write-ups of two students each day.
—-
COVID NUMBERS
Chief Medical Officer Dr. Jennifer Russel announced yesterday for the eleventh straight day there are no new cases of COVID-19 in the province.'
Russell says of the province 118 cases only 4 remain active with one in hospital and none in intenstive care.
As part of the briefing Dr. Russel stated the hardest part of the battle against the virus could still be to come and success over the next six months will depends on residents ability to follow public health guidelines.
Across Canada we have surpassed 3-thousand deaths and over 51-thousand cases.
—-
TEMP WORKER BAN FALL OUT   
Farm groups in New Brunswick are speaking out against a new restriction on temporary foreign workers.
Premier Blaine Higgs says provincial borders need to remain closed with so many serious outbreaks of COVID-19 in other countries.
Although the move does not affect the status of about 15-hundred temporary foreign workers currently in the province.
The National Farmers Union in New Brunswick and the Agricultural Alliance of New Brunswick say the move cuts farmers' ability to produce and they want the decision reversed.
They say they can't easily replaced skilled and experienced farm labour – and point to other province who instituted saftey measures to ensure foreign workers can be safely brought to Canada to work,
—-
TRACING APP                                 –
The province is looking at launching a contact-tracing cellphone app to help with COVID-19 measures.
Premier Blaine Higgs tells CBC they are working with UNB to develop the app that would detect and log when users are in proximity to each other.
Higgs says they could know who was in touch with whom and then contact them for further testing making contact tracing very quick.
The Premier says the app could be ready in a few weeks, but privacy would be the overriding principal as it would be voluntary and could be switched off.
—-
HELICOPTER DOWN           
Prime Minister Justin Trudeau has confirmed a Canadian military helicopter taking part in a NATO mission has gone missing off the coast of Greece.
Trudeau says he's spoken with Defence Minister Harjit Sajjan as search and rescue efforts are now underway in the Mediterranean Sea.
The Cyclone was deployed on board the Halifax-class frigate H-M-C-S Fredericton.
Greek state TV says the helicopter crashed into the sea between Greece and Italy, killing at least one person.
Five others aboard the helicopter are still missing.