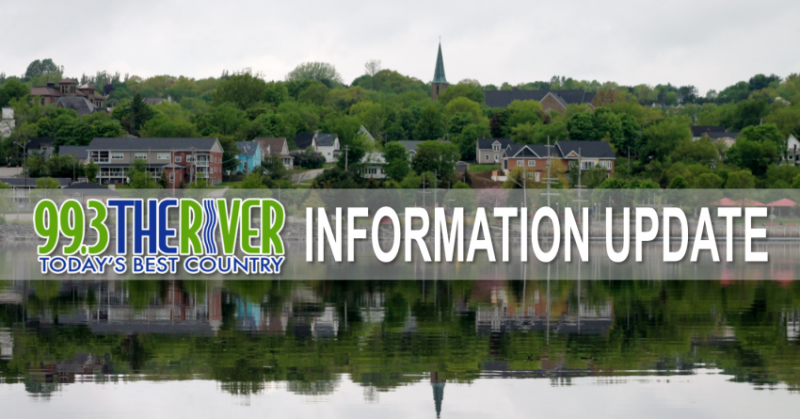 99.3 The River News—-April 29th, 2020
ALL STORIES FROM MBS NEWSROOM
—-
NOT GUILTY
A Saint-Charles man has been found not guilty in the hit and run death of Brady Francis of Elsipogtog.
Court of Queen's Bench Justice Denise LeBlanc issued her ruling yesterday saying she wasn't satisfied beyond a reasonable doubt that Maurice Johnson knew he'd hit a person on the side of the road that dark and foggy night.
Johnson repeatedly told police he believed he hit a deer with his pickup.
Justice Leblanc says the behaviour of Johnson and his wife was inconsistent with wilful blindness, noting they contacted police the following day, provided statements and cooperated with the investigation.
Outside the courthouse, several dozen family and friends of Brady Francis broke into tears and expressed outrage at the ruling. Chief Aaron Sock said the ordeal had been "very traumatic" for the Elsipogtog community, calling it part of a larger pattern of injustice for Indigenous people across the country….that they can never seem tyo get justice for First Nations people.
—-
FOOD BOX PROGRAM     
The Carrefour Beausoleil's Family Food Box program is expanding and will become a permanent fixture in the Miramichi.
The French community centre's director of services, Brian Siddal, tells the Leader it's a pay-what-you-can service.
They started it last month to help people during the pandemic in Miramichi.
Now they are delivering food boxes with prepared meals to people in Black River, Baie-Ste-Anne, Bay du Vin and Rogersville.
He says they are also going to make this service permanent and keep supplying meals after the pandemic is over.
There's also a premium service for people who just want a break from shopping and cooking.
Siddall says while people are just asked to pay what they can for the meal, all the money will go back into the food boxes.
They are also looking for local partnerships to supply food such as Second Harvest – a national program- and local farmers.
—-
TRAFFIC CHANGES         
Drivers in downtown Newcastle need to watch out for some traffic changes at major intersections for the next several weeks.
The Leader reports …. Pleasant Street will become a two way street between City Hall and the Royal Bank as the Newcastle Boulevard, George Street and Jane Street intersections on the King George Highway are upgraded.
Temporary four-way stop signs will be in place to accommodate the change.
Eventually the plan is to change Pleasant from one way to two way traffic permanently.
—-
NB FLOOD UPD
Emergency Measures officials in New Brunswick say flooding is not expected on the St. John River this week despite rising waters.
That's welcome news following record flooding during the past two years.
But E-M-O spokesman Geoffrey Downey says people living along the river still need to remain on alert and be prepared to respond to the potential for flooding.
Downey is also advising people with boats to stay off the waterway because the Mactaquac Dam will likely have to release water, which could send debris downstream.
—-
NS SHOOTINGS
R-C-M-P investigators say the gunman who killed 22 people collected police memorabilia.
That included the authentic Mountie uniform he was wearing during the rampage and the used police car he outfitted to make it look like to a genuine R-C-M-P cruiser.
Superintendent Darren Campbell says that vehicle was one of four used police cars the gunman had purchased at auction over the past few years.
Campbell says police interviewed retired R-C-M-P officers who were related to the suspect, but there is no indication they offered any help to the shooter.
—-
NB TESTING 
New Brunswick is expanding its testing criteria for Covid-19.
Dr. Jennfier Russel say they are adding to the list of potential symptoms for recommendied testing that already included fever, cough, headache, sore throat and runny nose.
Russel say parents of children with that symptom should contact 811even if they don't present with any other symptoms.
For adults,  anyone experiencing two symptoms on the list is being recommended for testing.
The expanded ability to identify,test, isolate and trace new cases is seen as a critical component of allowing the province to ease Public Health restrictions.
—-