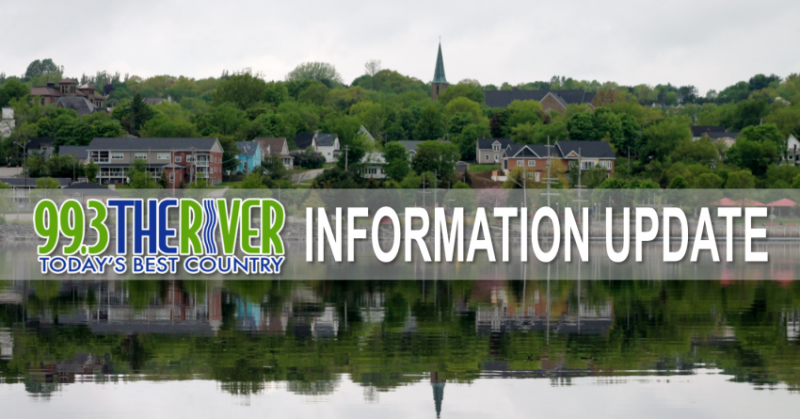 99.3 The River News—-April 20th, 2020
ALL STORIES FROM MBS NEWSROOM
—-
FOOD BANK     
People have been generous with the Miramichi Community Food Bank.
Two noted local philanthropists Dr. Gerard and Judy Losier have given the food bank $25,000 to help support people affected by the COVID-19 situation.
Judy Losier told the Leader the money will help the food  Bank buy fresh fruits and vegetables. She says there is always a need for food. She and Gerard realize they are blessed to have what they need and it's important for them to give back.
—-
NS SHOOTING 
RCMP have released few details about a mass killing that left as many as 17 people including the gunman dead in Nova Scotia over the weekend that has become the deadliest shooting spree in Canadian history.
Mounties have confirmed one of their own officers, Constable Heidi Stevenson, a 23-year veteran of the force, was among those killed by the lone suspect.
The incident began in Portapique… a rural community in the north of the province…. with multiple 911 calls from a residence on Saturday night.
When officers arrived they found multiple victims but not the gunmen.
Over the ensuing 12 hours RCMP issued warnings to  the public about the 51-year-old suspect, Gabriel Wortman, travelling in a phony rcmp cruiser and wearing an rcmp uniform.
Wortman was eventually confronted while in a different vehicle and reportedly shot and killed by police at an Irving outside of Halifax.
Prime Minister Justin Trudeau addressed the tragedy yesterday, as did Premier Blaine Higgs
Higgs expressed his deepest condolences to the family friends of those who lost their lives and says he has connected with Nova Scotia Premier Stephen McNeil as his heart goes out to the people of the province.
Police have declined to address the potential motive behind the shootings.
RCMP are expected to provide further updates on the investigation and the victims later today.
Join us at noon as we observe a moment of silence for those that tragically lost their lives Sunday
—-
NB COVID CASES       
There were no new cases of COVID-19 reported in New Brunswick yesterday leaving the provincial total at 118.
Dr. Jennifer Russell, chief medical officer of health says it's encouraging to see this slow growth in the number of confirmed cases.
But Russell followed up saying even with the slow growth we must not get ahead of ourselves and must continue to do all that we can to slow the spread of the virus.
Premier Blaine Higgs says he's proud of how people have followed the directives and thanks to the quick action of all of us we have fared well as a province.
Higgs did talk of easing restrictions saying  it's important to go at the appropriate pace to help shield New Brunswick as much as possible from the economic impacts of COVID-19, while continuing to keep everyone safe.
Across Canada there close to 16-hundred deaths and over 34-thousand cases.
—-
NB  QUAD FLIP FLOP   
All-terrain vehicle trails in New Brunswick will be closed again, with a provincial association reversing the decision to re-open them after just two days.
Jacques Ouellette, development co-ordinator with QuadNB, says it was a bad decision to reopen the trails.
QuadNB decided to close the trails on April 9th but there was pressure from a petition with 500 signatories and a provincial cabinet minister suggesting it was appropriate providing people maintained social distancing.
Ouellette says Premier Blaine Higgs called the association president on Saturday and asked him to close the trails.