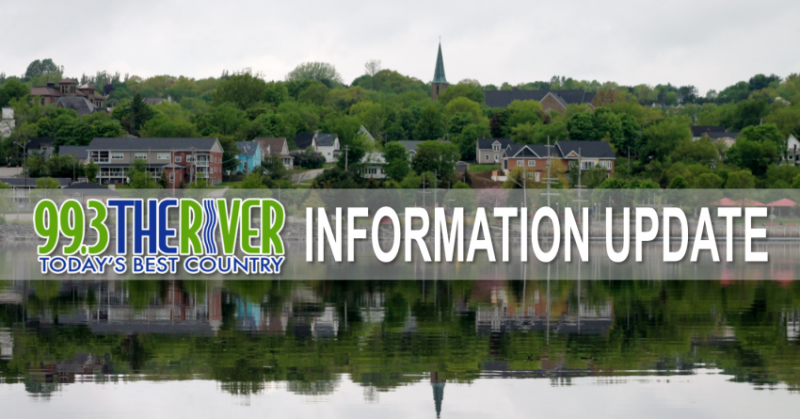 99.3 The River News – April 1, 2021
(News Stories from MBS Newsroom)
FRAUD CLAIM
A woman from Barnetville, near Renous, was charged in Moncton court room on
Tuesday with identity fraud and fraud over 5000-dollars.  RCMP says
32-year-old Larissa Crawford is facing charges in connection with fraudulent
claims submitted to a health insurance provider. Police say the charges were
laid after a complaint from the insurance provider prompted them to launch an
investigation in early 2019.  Crawford is scheduled to return to court on May
11.
—-
Highway funding
The province won't be giving Miramichi any money this year for upgrades on
designated highways in the city.
Some city councillors say the city has been snubbed and this smacks of
politics.
City Engineering Director Darren Row tells the Leader upgrading a
two-kilometre stretch of King George Highway has long been a top priority but
Provincial Transportation Minister Jill Green said the costs of funding
requests far exceeded the amount budgeted for work…so she as unable to
commit funds. Row says the highway in different areas keeps deteriorating
and the costs of fixing it keep building.
—-
PREMIER VACCINE
Premier Blaine Higgs is encouraging New Brunswickers to follow his lead and
get the AstraZeneca vaccine if they are eligible.
Higgs received his first dose at a clinic in Fredericton yesterday where
about 200 people aged 55 and older were offered the vaccine. Other clinics
have been set up in Moncton and Saint John for people in that age group to
receive AstraZeneca doses which are due to expire tomorrow.
Those doses had been intended for teachers, but the province had to pivot
after a federal committee recommended the vaccine not be used for those under
55 due to concerns about blood clots.
—-
COVID update
12 new cases of Covid-19 were reported in the province yesterday, all are in
the Edmundston region. The other was in the Fredericton health zone ad
related to travel outside the Maritimes.
There are now 135 active cases of Covid-19 in the province, with five people
currently hospitalized.
There is one active casein the Miramichi zone and two in the Bathurst region.
here are 12 active cases in the Moncton/Southeast zone.
There are 7 still active in the Saint John zone.
—-
STAYCATION REBATES
New Brunswickers who Staycationed last year have a month to claim 20% of
their expenses for fall and winter travel costs up to a maximum of $200.
Travellers must provide receipts for costs between October and March 31. The
Staycation rebate will be extended into the summer in hopes it will the
tourism and hospitality industries. Brunswick News reports – $2.4M has been
paid out through the incentive program so far.
—-
RAINS- FLOOD RISK
It's going to be a wet Easter weekend in the Maritimes with warnings of
possible flash flooding in some area.
Up to 50 millimetres of rain is expected along Nova Scotia's Atlantic and
Fundy coasts  – and for just about all of New Brunswick, with the rain
continuing from tonight until Saturday afternoon. The Moncton area and parts
of the Northumberland coast will likely see a little less.
The rains could cause some flash flooding while officials will be keeping a
close eye on many rivers that are experiencing higher water levels from the
spring melt.
—-
O'TOOL/HIGGS HEALTH CARE
The Higgs Government is at odds with Conservative leader Erin O'Toole over
Mental health treatment in the province.
O'Toole says New Brunswick's timeline to create a mental health treatment
centre for youth is not good enough and needs to be done faster. The centre
is still 2-3 years away from completion. According to Brunswick News – this
came at a virtual appearance yesterday where he promised more money for
mental health if the Conservatives form the next federal government.
O'toole brought up Lexi Daken citing her death reverberated across the
country as he called for more to be done with mental health care access.
Higgs cites the reason why the centre has been delayed is because of the
decision to move the location, halting construction.
—-
RIVERVIEW SHOOTER BAIL
The man who shot a Riverview teacher in January will have a bail hearing in
May
24-year old Janson Bryan Baker faces more than 30 charges including attempted
murder. he remains in prison pending a bail hearing set for May 28
Baker appeared in court yesterday morning by video from Dorchester
Penitentiary, where his lawyer said he hadn't been able to to talk to him for
various reason so he requested the case be adjourned for several weeks to
give him time to speak to his client and prepare for the hearing.
Baker's parole was revoked following his arrest and he was held in prison for
several weeks before charges were laid in late February.
According to CBC – Baker also faces charges related to other alleged crimes
from a separate time on that same day, and crimes allegedly committed in
December, as well as November when he stole from a National Bank of Canada in
Dieppe.
—-
National #s and Ontario
The third wave continues to surge across Canada with over 5,500 new cases
reported yesterday, pushing the active case count to almost 48,000. 33 more
Canadians lost their battle against the virus.
Meanwhile, the Canadian Press has learned Ontario is expected to announce a
28-day provincewide shutdown today to try to slow the numbers.
This comes as an alarming spike in cases threatens the hospital system there.
—-
SPORTS
The Timberwolves lost 6-1 to the Tigers in Campbellton.
In the NHL…the Leafs downed the Jets 3-1.  The game between the Canucks and
Flames was postponed due to COVID protocols.
In the NBA…Oklahoma City rallied to beat the Raptors 113-103.  The Celtics
lost 113-108 to Dallas.