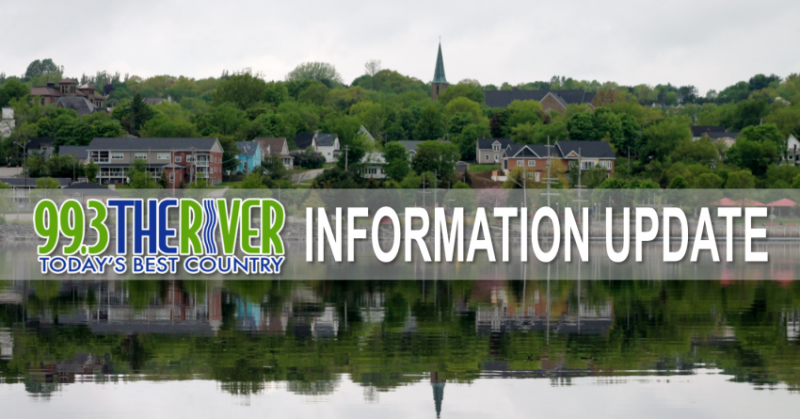 99.3 The River—-March 25th, 2020
ALL STORIES FROM MBS NEWSROOM
—-
WEIRD THEFT 
Miramichi Police are investigating an unusual theft.
Someone stole the power supply or battery from the Newcastle VIA rail crossing gates, according to the Leader. It keeps the gates operating during a power loss.
Police say a suspect was reported in the area pushing a cart early monday morning.
Anyone with information is asked to contact the force at 623-2124.
—-
ELSIPOGTOG CLOSED   
Elsipogtog First Nation is elevating its response to the COVID-19 situation.
Chief Arren Sock and the band council posted on Facebook that the pandemic threat is "bigger than your pride, bigger than your profit measures, your bills and other excuses you might have". So checkpoints are being set up at entrances to the commuity to monitor traffic, according to the Times and Transcript. Only community members and essential staff will be admitted except for deliveries of essential things such as groceries, Canada Post and official couriers. Bars and gaming houses must close. If these measures are not followed the band councilsays more drastic measures may be taken.
—-
GAS PRICES           
Another big drop in gas prices ahead of schedule.
The Energy and Utilities Board has lowered gasoline prices by 8.8 cents a litre to a maximum of 82.1 cents this morning.  No change in diesel or furnace oil.
—-
900 BENEFIT   
Premier Blaine Higgs announced new provincial aid for self-employed people in New Brunswick who lost their income due to the state of emergency shutting down their business.
A one time 9-hundred-dollar income benefit will be distributed through the Red Cross and Higgs says it will help bridge the gap between when people closed their business and they receive federal benefits.
The Premier said further details on how to apply for the new benefit would be coming in the days ahead.
—-
EXPANDED TEST/SELF ISOLATE    
New Brunswick is expanding the rules on who is required to self isolate.
Up until now mandatory self isolation only applied to those who returned from international travel.
Yesterday the province announced that has now been expanded to those who have traveled within Canada – outside the province
Dr.Jennifer Russel also says testing criteria is also being expanded to anyone displaying symptoms who recently travelled outside New Brunswick,
—-
TESTING NUMBERS   
The latest COVID-19 testing numbers show New Brunswick performed the fewest tests per person in Canada despite the World Health Organization saying testing is a critical element in fighing the virus.
As of Monday just over a thousand tests were performed compared to Nova Scotia's over 23-hundred… although its population is only 25-percent larger.
There were no official answers given by the health authorities on why so few tests have been done.
The province announced yesterday it would be expanding testing to to anyone displaying symptoms who recently travelled outside New Brunswick which should increase the numbers.
—-
 RUSSELL 
New Brunswick is reporting one new confirmed case of the novel coronavirus — bringing the total to 18.
The province's chief medical officer of health says the new case is a woman between the ages of 20 to 30 who had returned from travel outside the province.
Dr. Jennifer Russell says to date all cases in the province have involved travel or close contact with a person confirmed to have the coronavirus.
Russell says there are no cases of community transmission but New Brunswickers must follow self-isolation or social distancing rules because staying home will save lives
Across the country we have 26 reported deaths and close to 28-hundred cases.
—-
TRUDEAU   
Prime Minister Justin Trudeau has so far resisted calls for federal enforcement of public health directives – but warned again yesterday that it may become necessary.
Trudeau says enforcing measures around self isolation and social distancing was one of the topics he discussed with premiers and territorial leaders last night.
Trudeau says those not complying with public health directives are putting everyone else at risk – including essential workers like nurses and doctors.
—-
NATIONAL NUMBERS   
COVID-19 has now infected more than 422,000 people around the world and killed more than 18,000.
In Canada there are 2,780 cases as of yesterday with 26 deaths.
Quebec is the most-affected province with 1,013 confirmed cases,