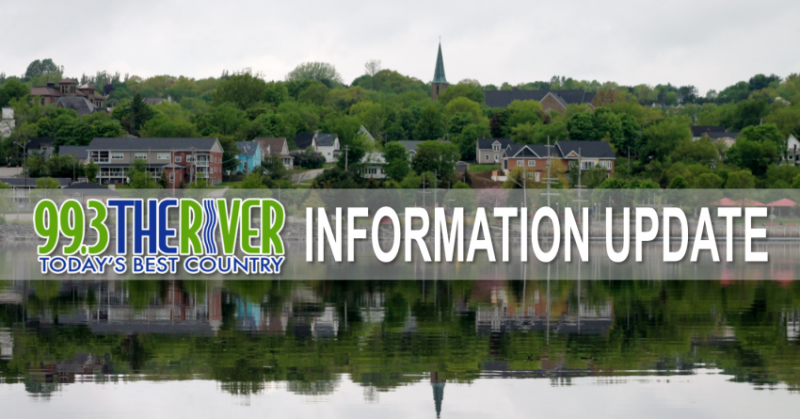 99.3 The River—-July 28th, 2020
ALL STORIES FROM MBS NEWSROOM
—-
MIRAMICHI FIRE
No one was hurt in a fire in an apartment building in Chatham around midday yesterday.   About 50 residents of the building on Cole Crescent rushed outside when the alarms went off. Fire fighters knocked the fire down quickly which was confined to one unit, according to the Leader, and people were allowed back in later in the afternoon. That was a relief to residents who were remembering back to last summer when tenants of another apartment building down the street were not able to return to their homes for some time.
—-
MASKS MAYBE?   
The Nova Scotia government has madated mask use in public spaces starting on Friday and New Brunswick's chief medical officer of health says its a possibility here.
Dr. Jennifer Russell tells CBC the move is not off the table, but it's not something they are planning at the moment.
However, Russell says if there were a surge in cases or evidence of community transmission they could change that guidance at that point in time.
Nova Scotia Premier Stephen McNeil said mandatory masks are how people can protect each other and support local businesses as people learn to live with COVID-19.
Some businesses here would like to see mandatory mask use…saying it would put all businesses on an equal footing…as some already enforce the use of masks in their businesses while others don't.
—-
 ARTS COMPROMISE      
Education Minister Dominic Cardy says there will have to be come compromise to make classes like music and phys-ed work this year as things will look different.
Cardy tells the Telegraph-Journal space and class number restrictions will mean some gym space may have to be used for classrooms and specialty teachers may have to teach regular classes.
However, the minister says different doesn't mean non-existent.
The recently released Back to School plan puts focus on numeracy and literacy, but Cardy says they want to continue arts and music as some kids learn better in those programs.
—-
COVID   
New Brusnwick has now gone a full week without any new cases of Covid-19 being detected in the province.
There were no new cases reported within the Atlantic bubble yesterday.
As it stands now there are just three active cases remaining in New Brunswick, four in Newfoundland, two in PEI and none in Nova Scotia.
It's a different story throughout the rest of Canada where case numbers continue to spike adding close to seven hundred cases yesterday surpassing 114,500.
There were also 11 more deaths bringing the number of people in Canada who have died from COVID-19 to 8901.
—-
SHOOTER DOCUMENTS 
New court documents released around the mass shootings in Nova Scotia in April show a gunmen obsessed with stockpiling guns with other possible criminal ties.
The papers released as part of an ongoing application by several news agencies include witness statements saying the shooter may have smuggled drugs and hidden weapons at his various properties. One witness claims they told RCMP eight-years ago about a false wall and secret room in his Dartmouth residence and business which contained multiple weapons… police did find a false wall in the property after the shooting.
Police were also told the gunmen had a relative in the RCMP who gave him pieces of an old uniform…which is something the RCMP has denied.
—-
TAXES  
The Canadian Taxpayers Federation says Atlantic Canada is at a tax disadvantage with its neighbouring New England states.
The federation has released a report that says Atlantic Canadians face higher government-imposed costs and taxes by almost every measure, affecting both individuals and employers.
Atlantic Director Paige MacPherson says higher taxes make it more difficult to attract jobs to the region.
The report recommends Atlantic provincial governments lower business taxes to attract investment, allow for further resource exploration, and reduce government spending where possible to provide room for tax reduction.
—-