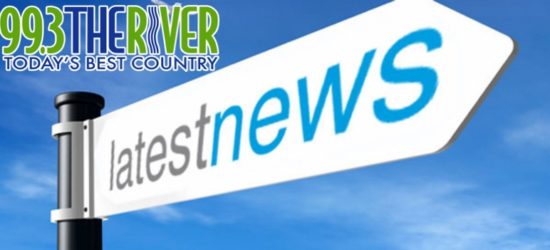 99.3 THE RIVER NEWS – DEC. 13/18
Francophonie Resignations
The fallout continues from the escalating costs for the Francophonie Games.
Four members of the board of directors of the organizing committee have
handed in their resignation citing what they call the undue controversy.
Board President Eric Mathieu Doucet and members Mirelle Cyr, Eric Cormier and
Kim Rayworth say they are stepping down because they don't believe they have
the confidence of the provincial government anymore.
Federal Intergovernmental Affairs Minister Dominic LeBlanc weighed in telling
CBC the provincial government needs to accept responsibility for the rising
costs.
—-
OLAND TRIAL UPDATE
The missing cellphone of Richard Oland was the focus of attention at his
son's murder trial in Saint John.
Constable Stephen Davidson told Dennis Oland's second-degree murder trial
that he tracked calls and texts in an effort to see where his father Richard
Oland's iPhone went after the killing.
Oland told police that when he left his father's office in July 2011 he
headed back to his home in nearby Rothesay, with a stop at a local wharf to
see if his children were swimming there.
The last communication received by Richard Oland's cell was a text message
that appears to have pinged off a tower in Rothesay, near the wharf.
The phone has never been found.
—-
MAPLE SYRUP HARVEST DOWN
Maple syrup production in New Brunswick fell by just over one-third to 1.6
million litres.
Nationwide, it's down by almost 22 per cent this year, the lowest level in
three years.
That was due to unusually late snow and cold.
—-
FARM CREDIT
Farm Credit Canada is offering support to customers in New Brunswick and on
PEI whose potato crops were impacted by an unusually wet, cold fall, causing
a loss in revenue.
The lending agency says potatoes need to be dry and not too cold to be
harvested without the risk of damage, and there were very few days in October
and November where conditions were right.
—-
CONTINUING FISCAL RESPONSIBILITY
The Higgs government will require that M-L-A's deposit 25-hundred dollars a
year that would only be reimbursed if the deficit is reduced.
Finance Minister Ernie Steeves says the legislation sends a message to New
Brunswickers that the new Tory government is serious about getting its fiscal
house in order.
—-
TODAY IN HISTORY
In 1992, Canadian billionaire K.C. Irving died in Fredericton, N.B., at the
age of 93.
In 2006, Bernard Lord announced his resignation as leader of New Brunswick's
Progressive Conservative party and as a member of the legislature.
In 2008, Cpl. Thomas James Hamilton, Pte. Justin Peter Jones, and Pte. John
Michael Roy Curwin were killed by an improvised explosive device west of
Kandahar city in southern Afghanistan. They were all members of Golf Company,
2nd Battalion, Royal Canadian Regiment, based at CFB Gagetown in New
Brunswick.
—-
SPORTS
In the Q-League…the Titans had a 3-2 win against the Sea Dogs at Harbour
Station.
A light night in the NHL with the Flames coming from behind to beat the
Flyers 6-5 in overtime.
In the NBA…the Raptors had a 113-93 win on the road against the Warriors,
sweeping their season series against Golden State.