194th Anniversary of Great Miramichi Fire Today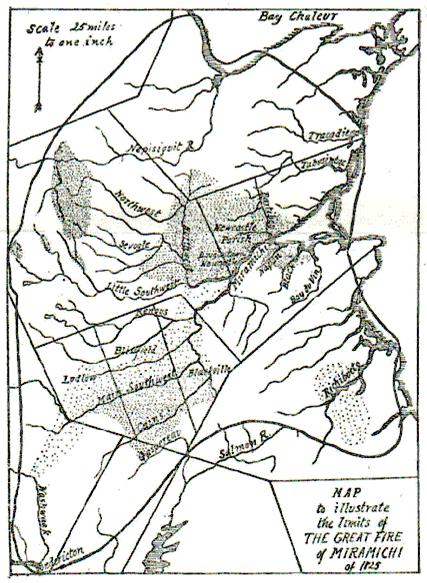 Today marks the 194th anniversary of the Great Miramichi Fire. In October
of 1825 one of the largest forest fires in the history of North America swept
accross Northern New Brunswick. On the night of October 7th the fire blew
into Newcastle and Douglastown and turned the two communities into ashes.
Only 12 of 260 buildings in Newcastle were left standing while just 6 of 70
buildings in Douglastown survived. The fire claimed the lives of an
esitimated 160 people in the Miramichi area, including prisoners trapped in
the Newcastle jail. It's also believed hundreds more in the booming forestry
sector died in the woods. By the time the flames subsided roughly a fifth of
the province had been burned.